Go From High Bounce Rates… To High Conversion Rates With Blazing Fast Site Speeds
I'm going to help you get more organic leads, handle higher traffic volumes, and convert more visitors into sales.
If you'd like blazing fast page load speeds, a lower bounce rate, and a simple way to protect your WordPress/WooCommerce site from crashing under high traffic volume… then keep reading.
My name is Mike Andreasen. 
I'm a WordPress Optimization Expert best known for helping my clients achieve blazing fast page load speeds, while recovering tons of previously lost revenue through back-end optimization.
Over the years, I've helped countless bloggers, affiliate marketers, and eCommerce store owners recover anywhere from $100,000 – $1,000,000+ in revenue by optimizing their site's best performance at scale.
For the most part, clients usually come to me because they're:
Seeing high bounce rates from a WordPress/WooCommerce site crashing constantly with 502, 503 or 504 errors – especially with sales like Black Friday or Cyber Monday
Struggling to maximize revenue from their Google AdSense or affiliate earnings because their site takes forever to load and crashes all the time (especially with massive, unexpected traffic spikes).
Watching their site performance tank from a bloated database bubbling up with all sorts of issues.
Flushing $100,000 – $1,000,000+ in revenue down the toilet as potential customers get pissed from slow loading pages & high server response times and bolt over to the competition to buy from them instead.
Failing to reach the holy 90+ good zone on Google's "seemingly-impossible-to-satisfy" PageSpeed test.
Trying to protect their precious SEO rankings they've worked so hard to achieve from being whisked away.
In danger of falling down a few spots in the Google rankings and losing 100,000 – 1,000,000 unique visitors every single year.
Need PCI Compliance for their WordPress or WooCommerce site
If any of these problems sound like the hell you're currently experiencing, then I've got the skills and expertise to fix your site… so you can get back to generating revenue and living your life without constant stress, headaches, and worry.
Get Back Hundreds of Hours Of Your Precious Time By Working With a PRO Who's Fixed Your Exact Problem Before
I've always been obsessed with solving tough problems my entire life…
A while back, I helped this woman named Deb with her homeschooling help website that she had founded and managed for years.
The pandemic of 2020 had caused homeschooling to blow up in popularity. And because of this, Deb saw huge spikes in traffic and user activity on her WooCommerce site like never before.
And pandemic aside, it was easy to see why…
With over 150+ courses and 1,700+ downloadables made up of worksheets, homeworks & planning materials, Deb's site provided tremendous support to parents fighting for their children's futures during unprecedented times.
But with over 40,000+ users now using her site more often simultaneously, her site started running into issues like a sluggish back-end, frequent timeouts and severe crashes.
For months, Deb spent 16 hour days trying to fix the situation AND serving her customers…
And it took a serious toll on her life…
She no longer had the time or energy to produce new content for her customers…
Her nights were sleepless and miserable from a brain hellbent on figuring it all out…
But worst of all, she was spending less and less quality time with her own family…
When we started working together, I could tell Deb was crushed by the situation.
Not just because it was affecting her bottomline. But because she felt like a failure for letting down her family and customers at a time when they needed her most.
"Pages are taking over 40 seconds to load for my visitors… Parents are complaining they can't download the teaching materials for their children… I just don't know what to do anymore…"
It broke my heart to see her like this.
So I got to work right away.
Not only was I going to solve this for her as soon as possible, I was going to make sure she would never end up in this sort of hell ever again.
Two days.
It took me two days to get it all sorted out for her.
Application response time went from 44s to 1.2s.
The WooCommerce store was now performing flawlessly at lightning speeds.
Parents were no longer waiting to download the latest math worksheet or geography homework.
Deb couldn't believe her eyes…
"Wow," she said in complete and utter awe.
At that very moment, I witnessed in Deb what I usually see in clients after our work together is finished. That is, the immediate sense of relief that one is regaining back all their free time back.
Which is exactly what drives my obsession in solving tough problems…
Giving my clients BACK the most valuable resource on Earth – THEIR TIME.
You see, time is the most valuable resource we have.
It's not like money.
Once your time is gone, it's gone for good…
I believe we should spend this incredibly finite resource on the things that really matter in our lives – like spending time with family, friends and loved ones (of which Deb is doing plenty of these days)!
Which is why it always pains me when clients reach out and tell me about all the time and energy they've been sacrificing to try and figure out all of their WordPress problems on their own.
If your time is valuable and you've got better things to do with it… then why keep going through the headaches of trying to fix all of your WordPress problems yourself?
Why keep guessing and spending time OUTSIDE of your Zone of Genius… where you actually LIKE to spend your time?
Why risk spending dozens of hours trying to fix the WRONG issue in your site's backend, when I could give you back that time AND do a much more effective job of setting your site up for long term success?
Every minute you waste trying to fix your WordPress/WooCommerce problems yourself is a minute you will NEVER be able to get back.
On top of that – if we're being honest, here – there's no way in hell you'll be able to fix your backend problems as well as I can.
This is the thing I play at. And I'd imagine that if you made it all the way to this page, then it's probably the thing you suck at… or at least wish you had the time to improve.
Which is fine!
I'm sure you don't roll out of bed and get excited to spend the next six hours digging through the nether regions of your WordPress site to try and locate what's causing your site to load so slowly.
Me?
I LIVE for this.
It's one of my great joys in life. It's how I'm wired. It's something that gets me going.
So why not let me handle that mess while you go do the things you're good at.
Besides…
Your Site Will ALWAYS Leak Revenue (And Be Painfully Slow) Unless You Fix The Hidden Slow Requests
I have a very particular philosophy that's very different from how most people in my line of work view things.
Most other developers will fix all the issues on the surface, without ever addressing the root cause. That's like cutting off the head of a dandelion but leaving the stem rooted firmly in the ground.
Soon enough, your site-speed problem is back. This time, with a vengeance.
For me, every detail matters.
My goal is to have your website performing like a Porsche.
The reason why Porsches provides such an amazing driving experience is because their development team pays close attention to every single detail.
They take a 360° approach to every corner of their subject.
Like going through 500 different colors of leather to ensure the interior design complements the lighting of someone's home environment.
Or paying attention to how the tires look when attached to the wheels to ensure the vehicle sits comfortably while on the road.
These are some of the finest, highest performance cars in the world because of ALL the attention to detail on the elements you can't see on the surface.
And that's why…
Every Detail Has To Be Perfect Before It
Leaves The Line
This is exactly the sort of passionate craftsmanship that I take on when working on my clients' websites.
Here's another way to look at it:
My philosophy isn't too far off of Jony Ive's thinking when his team designed the first Macbooks.
Even though Jony knew no one outside of the Apple Factory would ever see the inside, it had to be beautiful.
It had to be perfect.
It had to look like a masterpiece, even if the customer would never see what's inside.
THAT is the level of thoroughness I take when working with clients.
THIS Is The Mentality I Take When I'm Working On YOUR Site
I don't do band-aid solutions.
Unless, of course, we need to triage a solution FAST for an emergency.
In which case, I'll have to stop all the blood from gushing out first and make sure your site doesn't die by jolting it back to life with the defibrillator.
But assuming the clock isn't ticking so violently…
I'll take the time to diagnose your site's problems down to the core and make permanent fixes and improvements that will improve your site's speed, performance, and conversion rates for the long term…
That way, you won't have to keep seeking a solution.
Because my goal is to solve your problem so completely that you'll never need to search for a developer for your site ever again.
Some People Think Performance Optimization Is Expensive. But NOTHING Is More Expensive Than A Slow, Crashing & Dying Site…
Your WordPress site is the most important asset to your business.
And I don't think that's arguable at all…
It's why I don't settle on just doing front-end optimization.
That'd be like trying to fix a slow, broken-down car with a paint job.
Insane!
Instead, I take on a more thorough approach to solve site performance problems that will generate positive ROI for years to come.
Like the work that I did for:
Kurt whose Sports News WordPress site got an extra 17,000,000 unique page views and generated $100,000 in additional revenue from the in-depth performance strategy we implemented for him (and fans happily sharing his site to friends and colleagues)…
Mark who increased the revenue he was earning from his WooCommerce souvenir store by $1,700,000 in just three years since optimizing his site from the ground up (that's $1,555 in new revenue per day!)…
Steve whose WooCommerce Google PageSpeed score went from a poor 16 red to a good 93 green after a month of intense, in-depth optimizations…
It's amazing what happens when you ditch the myth of "low-hanging fruit" optimizations and approach your site's performance from the ground up.
The end results will blow your mind.
And besides…
Nobody Likes Sending Their Friends To A Site That Only Works 50% Of The Time
(Especially Google!)
Like I said before, I don't just do front-end optimization.
After all, I see it as a waste of time. And I HATE wasting time.
And I ESPECIALLY hate seeing you waste yours.
So…
If you're ready to work together, here's some things I might be able to help you with:
Performing a full on audit across your New Relic, server, plugins, theme, database and infrastructure to track all performance bottlenecks causing your site's slow downs and crashes.
Making sure your infrastructure is bulletproof for handling 100,000+ of simultaneous visitors.
Refactoring your site theme and optimizing your site's visuals to shave off any unnecessary bloat.
Reconfiguring your hosting and cleaning up your database for lightning speed performance on both the front and back end.
Cleaning up any unnecessary "spaghetti code" that's clogging up your site's vitals and slowing things down.
Running cumulative optimizations to get load times as close to 0ms as possible so that visitors spend more time on your site and spend more on your shop.
You Think Earning More Revenue Is Great? Imagine Doing More Of That Because You're No Longer Stressing Over Your Site's Performance
Should we choose to work together, here's some phenomenal things that can happen as a result of fixing your website's issues:
You'll be sleeping like a baby every night and have more energy and less stress from not worrying about your site's debilitating performance…
You might even finally be able to take that vacation, pay your kids' college fund, renovate your home, or pay off your loans faster with all the extra revenue your site's generating…
You'll be checking your inbox every morning and finding a handful of emails and reviews from fans raving about how much they love using and buying from your website…
You'll notice your employees being happier and more productive with their work because they can actually process things in the back-end…
You'll get fired up with enthusiasm rushing through your entire body whenever someone asks you to show them your site…
And on top of that…
All it takes is one project together.
Because I take on such a thorough approach, 99% of my clients never call back once the engagement is over.
It's not always the best for business, but my clients love it and get to get on with their lives.
Because life's too short to be reading blog posts and moving one inch in every direction in a journey towards improving your site's performance.
So if you'd like to get back full control of your life (and site performance), then I can help.
But…
There IS a little bit of bad news.
Unfortunately, I can't help everyone.
After all, I'm only one guy (with a tiny team).
And while I do LOVE healing sick WordPress sites, I DO have other responsibilities.
Eating…
Sleeping…
Working out…
Jet-skiing in Playa del Carmen…
Raiding and pillaging unsuspecting fishing villages with my fellow viking Danish tribesman.
You know.
Normal, everyday stuff.
In all seriousness though, I am very choosy when it comes to clients.
Here's Who I Can Help
I get several messages every single week from people interested in working with me.
And, for good reason.
I get my clients incredible results, because I choose to work with a very particular set of clients who meet some pretty select criteria. This allows me to work with fewer clients and focus all my energy and mental bandwidth into solving their problems and producing life-changing results.
And as much as I'd like to help everyone, I simply can't.
So if you'd like to work with me, in a moment, I'm going to ask you to click the Apply Now button at the bottom of this page and answer a few questions so I can get in contact with you.
But before you do that, please make sure:
1. You need your WordPress site to handle 1,000 – 10,000+ of simultaneous visitors. If you're getting a ton of traffic, I can help optimize your setup so that it can handle user volume without slowing down or crashing. And that includes a better front-end experience for website visitors and back-end experience for admin use.
2. You have a WooCommerce shop that generates $50,000 – $100,000 in monthly revenue and needs to provide a smooth shopping experience for visitors. Sites like Amazon invest countless millions of dollars to ensure a fast & fluid user experience. Because it doesn't matter how much you're spending on hosting or traffic, if your site is slowing down or crashing, you're losing out on conversions and sales.
OR…
3. You own a WordPress site that relies heavily on organic traffic and can't afford to drop in search rank. If your site is generating anywhere from five-to-six figures in either store sales and/or affiliate commissions, I can help you prevent your site from dropping in search rank and losing all the organic traffic that goes with it.
4. You aren't trying to do everything yourself and want fast, guaranteed insights on how to make improvements by hiring a pro. Maybe you don't have the time to figure things out on your own. Or maybe you'd rather not risk making things worse by pretending you can. In either case, I can help you best when we work together to solve your site's problems..

5. You aren't looking for quick fixes or surface improvements. When I work with clients, we go deep to make sure their website's foundational structure is at its best by fixing root causes. I say this because people often reach out to me wanting to score 90+ green on Google's LightSpeed tests, but lean towards taking shallow shortcuts to achieve that end. If you just want to pretty up the front of your house instead of solidifying the brickwork, then we might not be a good fit.
**Please note: If you don't meet all these criteria but are motivated as all hell to work with me – in any capacity – here's what I'd recommend you do.**
Click the "Hire Mike Andreasen" button at the bottom of this page and fill out the short form. 
Once received, I'll shoot you an email with some more cost-effective solutions and techniques that might be able to fix your problem without having to spend an arm and a leg to hire me.
Here's How I've Helped My Clients Transform Their Websites Performance And Generate Tons Of Revenue
From users having to wait over 30 seconds to only 945ms, Michael's site now loads 30x faster than before!


Unspoiled Jewels wasn't getting any sales from its sluggish 6.65 seconds load time. But we brought it down to 900 ms and now they're selling 1 product every day!


Because of a slow WooCommerce back-end, Steve was missing payments and ending up with canceled orders daily. But with some optimization, we got him and his team all processing orders on time and raking in all the sales!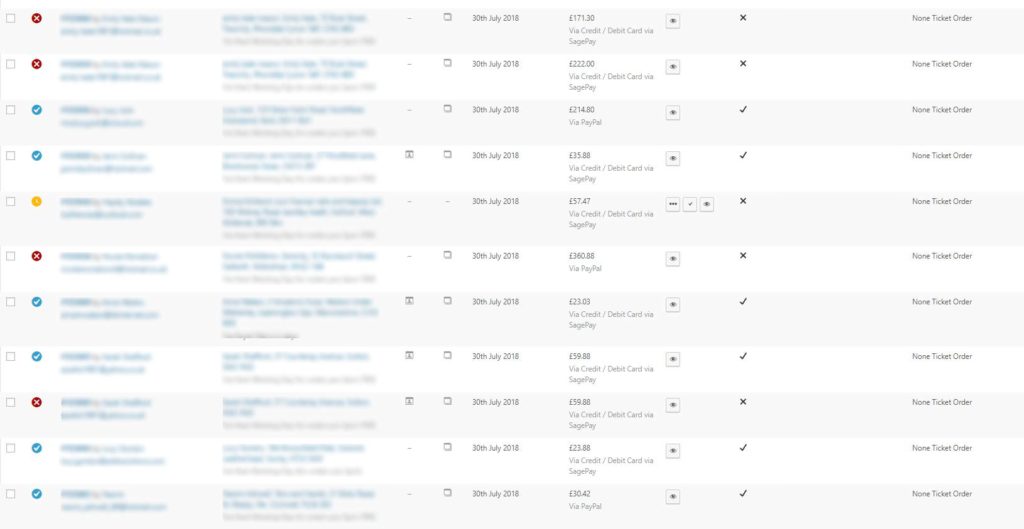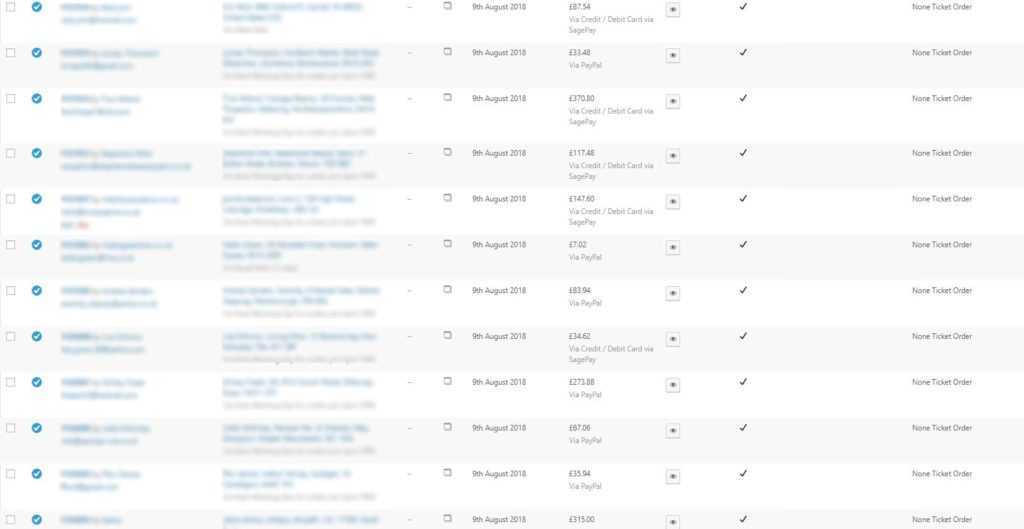 Despite his premium hosting, Kurt's hugely popular site was constantly crashing. It was like a never-ending migraine… the worst version of Groundhog Day you could imagine, as an entrepreneur. But after a series of optimizations, his site was more than capable of muscling 25,000 concurrent visitors!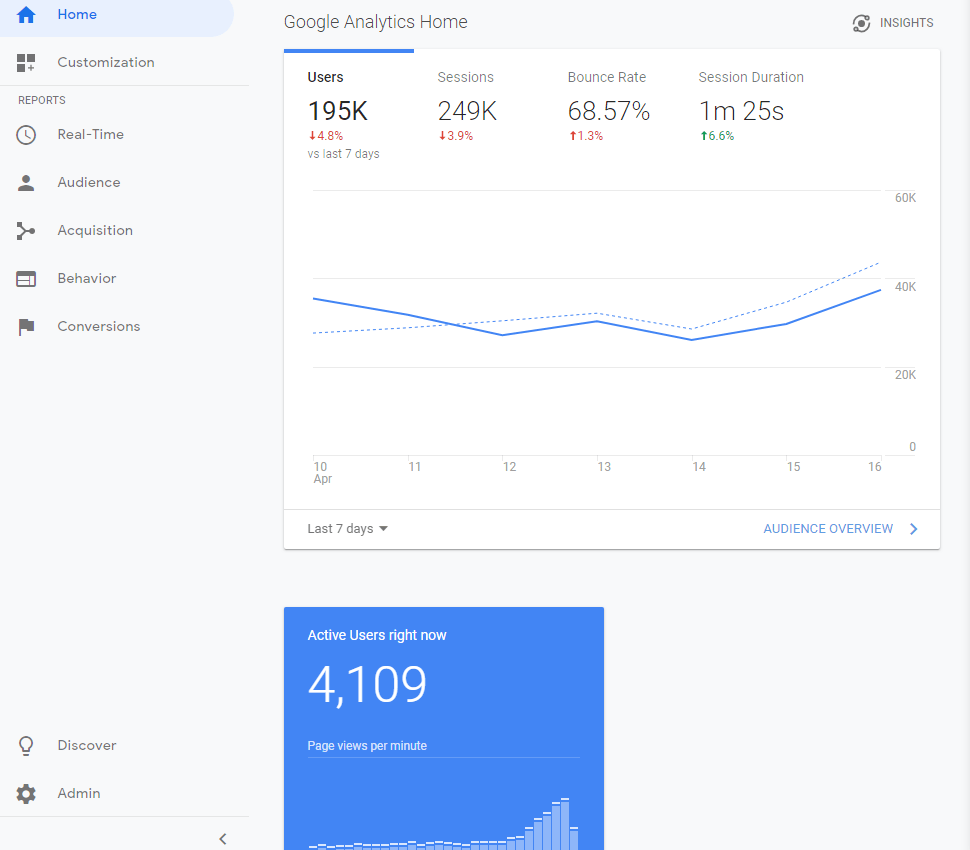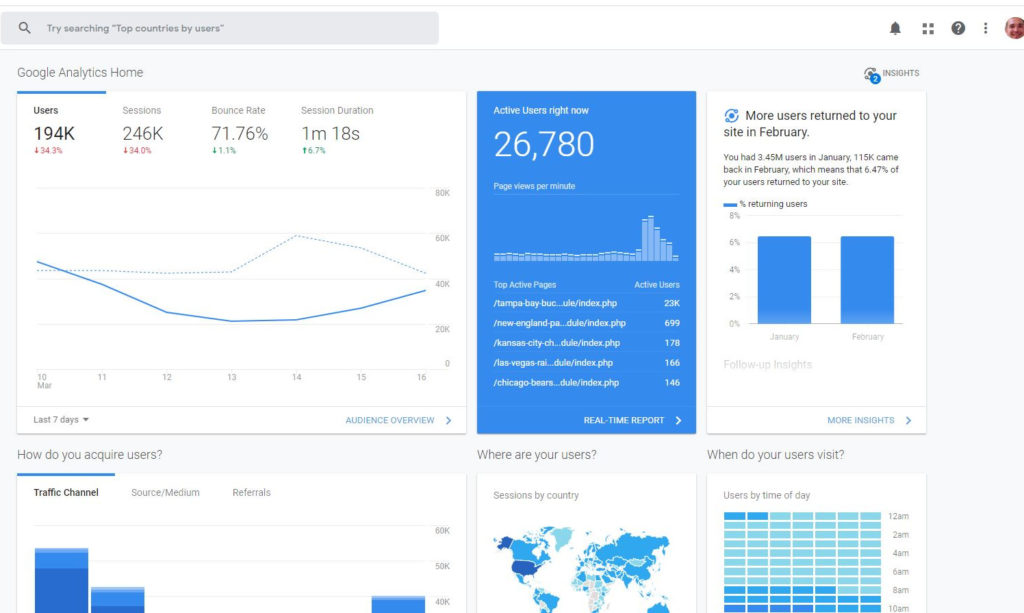 Christian's site just needed 1 second to load. But he wanted it to be even faster. So we got his site loading under 500 ms!


Another client's site was averaging at 378 ms in load times. With a few optimization phases, we got it averaging at 211 ms!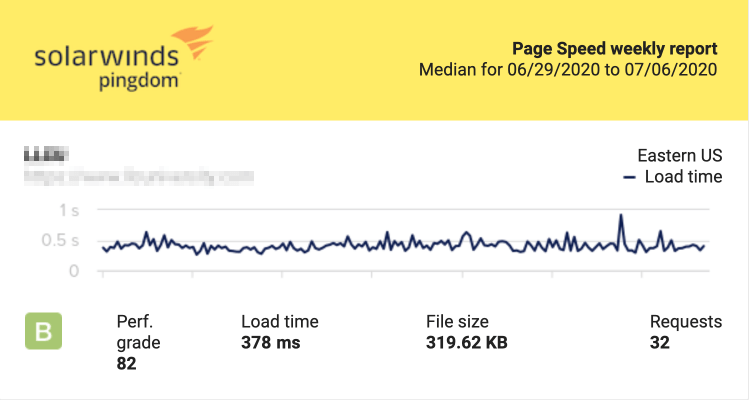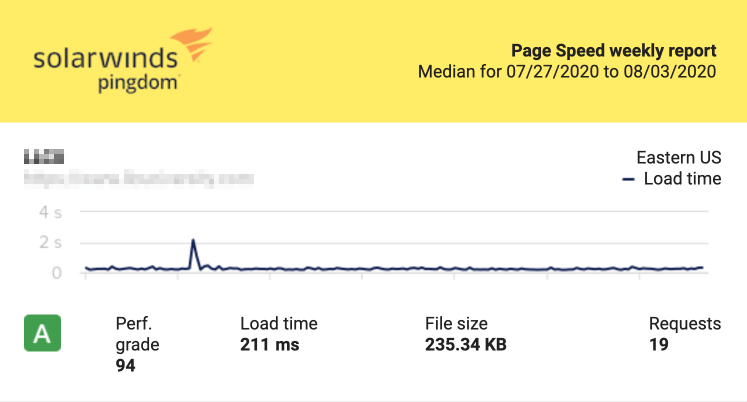 Despite being a content producing powerhouse, Deb's site was timing out and crashing. But after I got on board, we dropped her site load times from 44 seconds to under 1 second!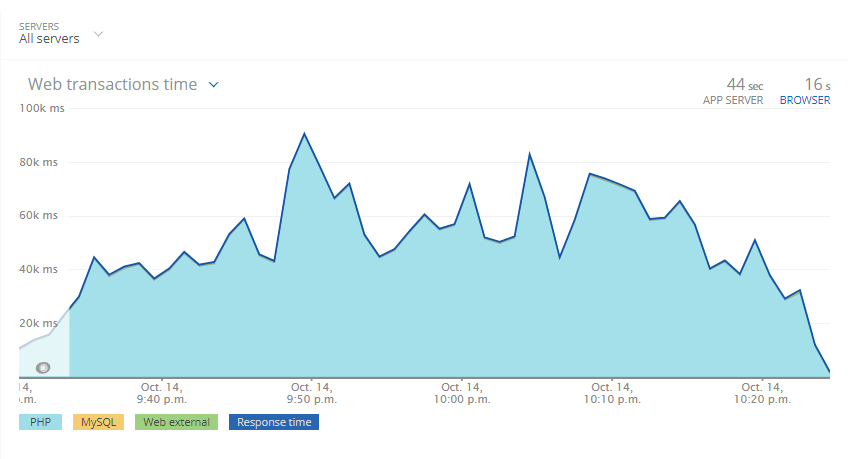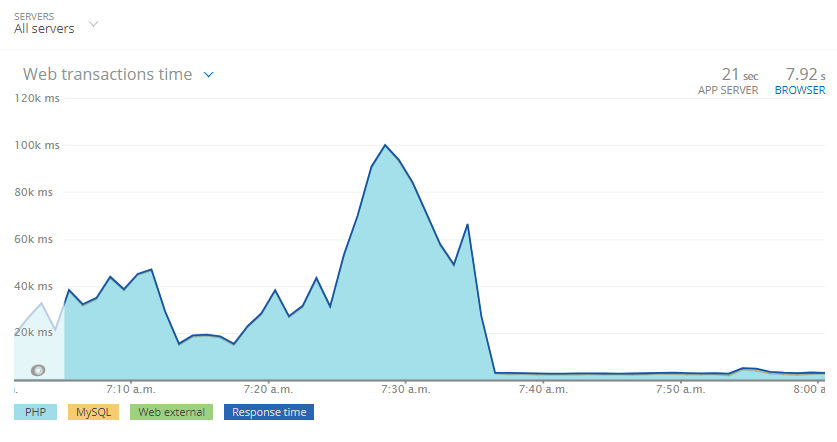 Nosa had spent 6 months building out her WooCommerce site… only to end up with something that takes 20+ seconds to load. Fortunately, she was able to get on with her life after I cleaned things up and got it under 1s.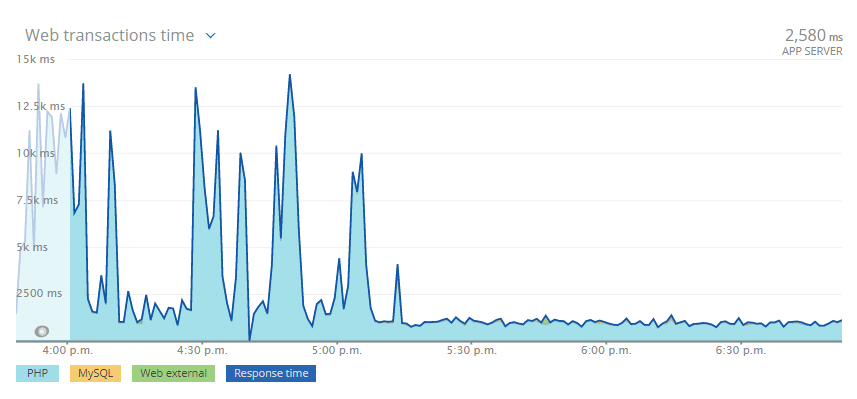 Here's What Past Clients Have
Said About My Work
Highly recommend going with Mike if your WooCommerce is doing consistent sales volume…
Deep audit on our WooCommerce site, checking everything in the back-end and front-end to put my mind at ease, full explanations given on how to proceed in both the short term and long term.
Highly recommend going with Mike if you're doing any consistent sales volume.
Stephen K.
By the end of one day, Mike reduced our page loads on our backend down from 1 minute to 3 seconds!
We were experiencing excruciatingly slow speeds on the backend and instability on the frontend. Our frontend also stabilized and he eliminated the 502 errors.
My staff is so excited that they no longer have to wait 30+ seconds for pages to load in WP Admin.
Mike is a true professional; super knowledgeable, great communicator, and very accountable. We still have some work to do, but it's comforting to know that he is there as a resource.
We will definitely be using Mike again.
Tom P.
In just two days, Mike got us our site's average response time down to 238ms!
I asked Mike to look at a couple of areas on my ecommerce site where I was seeing some long response times. Mike carried out a two-day audit on my site which resulted initially in reducing the average response time of my site down to 238ms.
He also prepared an audit document with further recommendations for ongoing work. Mike has everything you want from your developer.  He's a great communicator, an expert in his field, and is genuinely enthusiastic about what he does.
As a fellow expert on Codeable, I can totally recommend Mike.
Gareth H.
In just a few hours, Mike got our site from loading in 15 seconds and timing out… to now loading in a little over a second!
Outstanding in every way you want to consider. Mike took our issue – that had very large "reputable" hosts baffled – and literally resolved all in a few hours.
The result? A site that was loading in 15 seconds and timing out… to now loading in a little over a second. A pleasure to work with.
Vas G.
Mike helped us figure out why our site's backend was taking 3 – 5 minutes to load.
It was so hard for us to approve any orders, create any blogs, make any updates on our site. We tried fixing the problem ourselves, but I'm sure that just made it worse overtime.
We decided to get help and got connected with Mike. He helped us figure out what was going on and found a solution. Now we'll finally be able to conduct business without any hassle and frustration with our site.
Devin R.
Our WordPress is now very speedy and I learned a lot from Mike in the process.
Worked with Mike on some complex performance issues in our WooCommerce shop (with specific focus on the admin area). Our admin area was extremely slow to operate (especially the orders and plugins page).

After doing a thorough scan of our website, Mike was able to point me in the right directions for solving the performance issues. As I have an intermediate understanding about working on WordPress/WooCommerce myself, I was able to use his specific pointers and practical tips to solve the issues.
Our WP admin is now very speedy and I learned a lot from Mike in the process. I can say that Mike is the best WordPress performance specialist I have worked with to date. When working with him you get the feeling that he has seen it all, he is extremely knowledgeable.
Also important to mention: his communication is very professional, friendly and he keeps his promises. Will certainly contact Mike in the future for other projects.
Gerald E.
I don't use the term genius lightly… but Mike helped us identify countless areas for improving our website's overall speed and performance.
Mike knows his stuff and is a joy to work with. Friendly, professional, and highly communicative, Mike took a deep dive on my site audit and identified countless areas for speed and overall performance improvements. I don't use the term genius lightly, but Mike's certainly right up there.
While performance maintenance is and always will be an ongoing necessity, he helped outline a clear path to some performance opportunities that we're excited to pursue in coming weeks — explaining the "whys" and "hows" of his assessment every step of the way.
He approached my site as if it was his own, and it's clear that he really cares about his work. Passionate about performance, more so than most developer's I've worked with in my career. 
Do yourself a favor and hire Mike. Actually… don't. I want him to be available for my next project… and plan to work with him long into the future.
Unmatched quality, communication, and generally just a great guy. Thanks, Mike!
Blake B.
Mike did a great job communicating his plan, his findings and proposing next steps…
Most striking was Mike's honesty in proposing to drop the next steps since he believed (and he was right) that they wouldn't be cost effective and cheaper solutions were available.
It is a pleasure working with a developer that isn't just out to write hours, but thinks of the client's needs and puts in extra effort out of his own curiosity.
I look forward to working with Mike again in the future.
Ludo A.
You won't find anyone who is more knowledgeable on server configs and caching solutions than Mike…
This is the second time I have hired Mike and he is always very responsive and has a genuine enthusiasm to help you solve your problems.
He is an excellent communicator who takes the time to make sure you understand the problem at hand without jargon and he is a nice guy too.
I highly recommend you hire Mike, he is worth every penny.
Matt C.
Mike made it easy for me to understand what was going on with my website's performance.
Very knowledgeable. Has ability to explain complex issues with easy to understand analogies. The consultation answered my questions and got me comfortable to move forward with the next steps.
Looking forward to working with Mike to resolve this issue regarding WooCommerce speed optimizations.
Kalpesh G.
Mike is well organized, a great communicator and always gets the job done.
Adam D.
Mike's our go-to person when the need is there, no matter how tough it is…
You ask and he delivers. Mike is fantastic to work with. He's fast and very communicative. I appreciate his dedication and ability to solve the problem. I highly recommend working with him! 
Nicole D.
Super professional, responsive and clearly an expert in his field.
Mike is fantastic. The outcome of the project was excellent and I'll be using his services again for future projects.
Lyall M.
Mike did an amazing job with our audit and made recommendations that are going to be a real game changer for us!
We had high hopes going in because of his stellar reputation and he still managed to exceed our expectations. He was a pleasure to work with and we look forward to working with him again in the future!
Edward K.
Mike got me moving in the right direction!
Amazing communication skills, great personality and very knowledgeable. I feel I've been shown the right direction now. Great consultation! Thanks Mike!
Jose H.
Mike answered all my questions and his recommendations got us a super fast site!
Excellent service! Answered all questions and gave recommendations that, once implemented, created a super fast site. Would use again in the future.
Earl W.
Mike gave me confidence in taking next steps with my site's development.
Thoroughly knowledgeable, absolutely inspiring! Thanks Mike for a great conversation – I feel equipped to take my next site development steps with confidence. You're an exceptional resource!
Lisa P.
You can trust Mike when it comes to optimizing your website and server.
Great initial consultation! Mike seems very knowledgeable about everything we asked him, giving us a lot of resources to start our own research. We didn't feel pressured at any point to buy unnecessary services.
He seems to be someone that you can trust with your website or server optimization and configuration. Thanks Mike, will be in touch again soon.
Mircea S.
Mike covered a lot of ground for us by fixing bugs to optimize our website.
Mike has been great to work with, he knows his stuff. You can tell his knowledge and experience is definitely worth engaging him.
He is a great and prompt communicator even across different time zones and even communicated with our difficult providers.
There is no doubt that he put the time and effort to make sure everything was checked off and I'm sure he will do the same with our future projects.
Martyn S.
Mike helped us prevent a catastrophe from happening during one of our biggest sales of the year.
Mike was able to sleuth out a performance bottleneck we struggled to identify and provided us with some server-side tuning which prevented a catastrophe that could have occurred during one of our biggest sales of the year.
Kimberly M.
Mike continually solves all of my website's problems with speed and expertise.
I can not praise Mike enough. He is a genius and a saviour. I will continue to use his services in the future and can not recommend him enough.
Frank B.
Mike did a full audit for us and brought to light issues we were not aware of and suggestions for solving ones we were aware of.
Mike had great communication and fast responses! This was key in understanding the issues we had for this project.
We'll be using Mike's services again in the future -he's an all-star!
Chris Y.
Straight-forward and transparent throughout every aspect of our consultation.
Mike helped me explore the most reasonable options, sought to understand my needs/goals, and wasn't providing a cookie-cutter offer.
We were able to communicate candidly and he did a great job of setting expectations throughout the project/analysis.
Jeff P.
Ready To Rev Up Your Site's Performance? Here's How To Get Started.
Over the years, I've developed a bulletproof process for achieving results for my clients. 
My work is based on over 1,500+ successful projects and is quite thorough compared to what's out there.
If you're serious about fixing your site's underlying issues so you can grow your business, then all you have to do is click the button at the bottom of this page that says "Hire Mike Andreasen".
Once you do that, here's what the overall process of working with me looks like:
Step #1 – Applying: Take a few minutes to fill out the application form and tell me a little bit about your situation. Once received, I'll take a look at your submission and see if I'm the right fit for coming on board to help you out with your performance issues.
Step #2 – Discovering: If I think I can help, I'll reach out to schedule a 1-on-1 call for us to go into the specific details of your situation and the scope of what needs to be done to solve your problems. And if not, I can provide a few other solutions that might help.
Step #3 – Diagnosing: Before committing to any execution, I'll run a thorough diagnosis of your entire website's configuration and infrastructure (from plugins, to hosting, server configuration themes and anything in between) to pinpoint the exact bottlenecks that need to be addressed.
Step #4 – Roadmapping: Once we've figured out what we're dealing with, I'll present you with my findings and a detailed plan for what we can do to improve your site's performance immediately and in the long-term.
Step #5 – Optimizing: Whether you want to take my recommendations and go at your own pace or hire me to take care of it all for you, you'll have the exact steps to best maximize performance improvements for your WordPress or WooCommerce site.
Ready To Get Started?
If you're ready, click the button below to apply to work with me. 
I'll be in contact with you soon.
Frequently Asked Questions
What happens after I submit my application?
If we're a good fit, I'll either reach out to schedule a discovery call together. If not, I'll try to connect you with someone in my network who is or point you towards the right resources.
I think I already know what needs to be done. Do you really need to do an audit on my site?
Yes. Just like how a doctor won't hand you a bottle of pills because you diagnosed yourself… I'm going to take you through my process so I can make sure your website gets the care it needs to fix problems instead of just treat symptoms. 
Why should I hire you?
I'm very good at what I do. I've been doing this for 4+ years and have helped optimize over 1,400+ WordPress sites. I've seen it all. And if you meet the criteria I outlined on this page then we might be a good fit. But please note – I can't help everyone. So if you'd like to explore things further, click that button to apply to work with me. 
What tools do you use to help with speed optimization?
I have extensive experience with Linux servers as a sysadmin and systems engineer on Debian, Ubuntu, CentOS and others. Server-side performance solutions like Apache, nginx, Varnish, Redis, memcached, Apache Solr and Elasticsearch are just a few of the technologies I work with daily. I use a mixture of ground-up whiteglove manual processes along with a handful of carefully selected plugins and custom-made scripts and auditing tools. You can't find these solutions on the open market, I've built them myself to help my clients.
How long before my site stops crashing/giving me error messages?
It depends. I've gotten clients results in as little as one day, some even in a few hours. Again, I'd need to take a look under the hood before I can give you an accurate answer to that question. Anyone who tells you something else is a bullshitter.
How long before I see green 90+ Google scores?
Again, it depends. It usually takes around a month, because I'm incredibly thorough and I like to solve your problem as completely as I can, so you don't keep experiencing these issues.
Do you hold any qualifications or certifications?
Yup! I'm New Relic Certified. I also hold multiple advanced degrees, one of them being in Network Systems Engineering. I also earned two master's degrees in Psychology which helped inspire my methodical, data-driven approach. And if that wasn't enough, I also finished with 43 points on my International Baccalaureate (scoring in the top 0.66% worldwide). 
FYI: I realize none of my credentials really mean anything to most people. Nor should they, to be honest.
But I do commit to whatever work I do and don't stop until I achieve excellence.
All that to say, I'm not some stuffy academic who's going to judge you for what your website looks like. I'm just here to help you solve your problems and help you have a kickass site.
So if you'd like to explore working together, apply to work with me now.